Goldster's Tuesday event, Purpose Passion Grit (PPG), focuses on the missing ingredient - that urge inside every individual to make something of their own lives; to keep going in the face of adversity, disappointment or tragedy; to embrace good habits and do what's good for themselves and people around them.
Next Guest Alastair Hignell with Christine Truman on 24th May
Christine Janes shot to fame as Christine Truman when, as a 16 year old making her debut at Wimbledon in 1957, she reached the semi-finals. Two years later, she became the youngest ever winner of the French Championships. In a stellar playing career, lasting the best part of two decades, she beat all the top players of her day, reached two Grand Slam finals and guided Great Britain to Wightman Cup success against the United States on 3 occasions. In  1968,  she and her sister Nell Truman became the first winners of an open tennis event by winning the women's doubles title at the British Hard Court Championships in Bournemouth.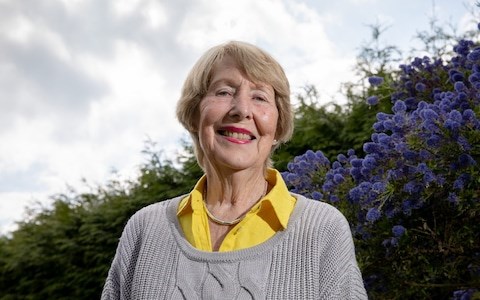 WATCH OUR MOST RECENT PPG
DONT MISS A BEAT
See our previous PPG episodes and stay up to date
Tuesday 29th March - Alastair Hignell and Sir Clive Woodward - Click Here
Tuesday 5th April - Rosie Stancer and Mike Laird - Click Here
Tuesday 12th April - Lucinda Hawksley and Sasha Bates - Click Here
Tuesday 19th April - Humphrey Hawksley and Jim Down - Click Here
Tuesday 26th April - Alastair Hignell and Lady Mary Peters - Click Here
Tuesday 3rd May - Rosie Stancer and Ann Daniels - Click Here
Tuesday 10th May - Lucinda Hawksley and Sarah Hope - Click Here