Goldster Conversations: Purpose, Passion, Grit with Humphrey
with Billy Kulke
Author of Letz-Zep Backstage
---
14 November 2023
Billy Kulke commands the stage like the king of the sun, raved one reviewer on the performance of this very special Goldster Purpose, Passion and Grit guest. With long flowing hair and a voice of incredible range, Billy struts and cavorts stages from Europe to Australia to sell out audiences. He is the lead singer of Letz Zep, what is known as a tribute band to the 1970s Led Zeppelin and his role is that of Robert Plant, the dashing, young lead singer of that era with hits like Stairway to Heaven, Dazed and Confused and Whole Lotta Love.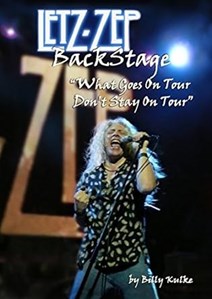 When the real Robert Plant dropped by one of Billy's gigs he said, "I walked in and I saw me." Before forming Letz Zep, Billy toured with bands and stars like Thin Lizzy, Uriah Heep, Deep Purple, Roger Daltry of The Who and Black Sabbath's Ozzy Osborne. After hearing Billy sing on a sound check during Ozzy's No Rest for the Wicked tour, the Black Sabbath singer suggested Billy take a lead vocal role.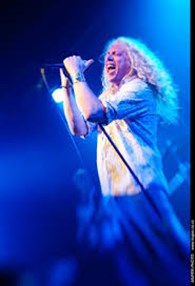 Later, after a world wide search, Billy sang Orchestral Zeppelin with the full 65 piece Auckland Philharmonia Orchestra in New Zealand. Billy is also the author of two books, told with great humour, as he recounts how Letz Zep started from humble beginning on the London pub circuit, to performing on the biggest stages in the world. Join Billy at 12.00 November 14th 2023 when Humphrey Hawksley will try and persuade him to sing a few bars.