Alastair Hignell with Christine Truman 24th May
Christine Janes shot to fame as Christine Truman when, as a 16 year old making her debut at Wimbledon in 1957, she reached the semi-finals. Two years later, she became the youngest ever winner of the French Championships. In a stellar playing career, lasting the best part of two decades, she beat all the top players of her day, reached two Grand Slam finals and guided Great Britain to Wightman Cup success against the United States on 3 occasions. In  1968,  she and her sister Nell Truman became the first winners of an open tennis event by winning the women's doubles title at the British Hard Court Championships in Bournemouth.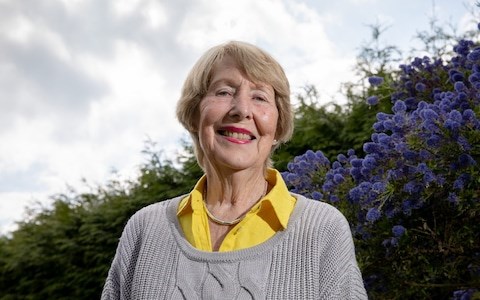 After two decades at the top she retired in 1975 and began a career as a commentator with BBC radio. She has been working for them ever since, a consistently  generous and fair-minded observer of a sport that has changed out of all recognition since she started playing. Awarded an MBE in 2001, she has written several children's books, while her Memoirs will be published this month.