Live, online classes all day, every day. Join from anywhere.

Purpose, Passion, Grit Replay
If you missed today's LIVE Purpose, Passion, Grit event. Here is the recording and it will be available to you for seven days. Find the video inside by clicking READ MORE below
View Class Schedule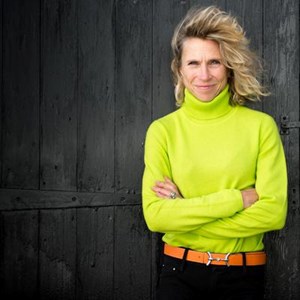 Rosie Stancer
An accomplished Polar athlete and explorer since 1996, Rosie has embarked on a series of major polar expeditions. In 2003 she skied solo and without resupply to the South Pole. Hauling a sledge more than twice her body weight for over 1000 km, she smashed previous speed records by 7 days, completing the extreme endurance challenge in 43 days 23 hours. Memorably described by one journalist as "a cross between Tinkerbell and the Terminator," Rosie's appearance belies the inner strength that has so successfully propelled her to previous polar success. A diminutive 5'3," Rosie Stancer is not built in the image of Scott, Shackleton and Amundsen. Her achievements are testimony to the fact that dreams can be realised through skill, determination and courage. It is this ferrous determination and experience that drives Rosie towards her challenges. By being seen to push the boundaries of endurance under extreme conditions, Rosie continues to encourage others to go beyond their own expectations
Connect with Goldster
Check out Geek Notes for more info...
Other classes you might like...