Paint & Sip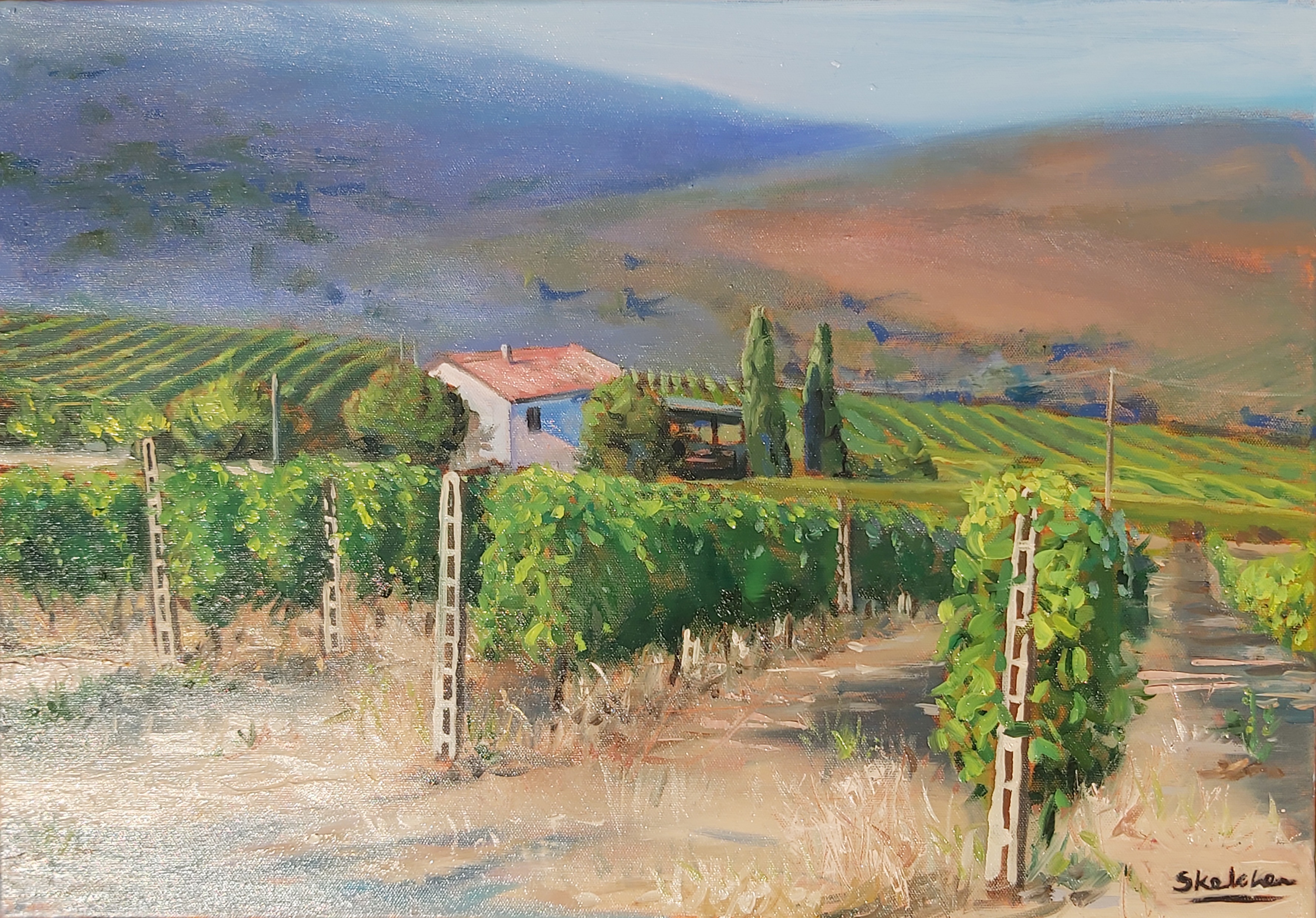 Join John as he tackles diverse scenes en plein-air LIVE! He will demonstrate the principles in real-time as he takes us through the fascinating process of Landscape painting. There is a supplied reference photo for the class and of course the palette of colours he will be using. John will show you how to select a view, composition guidance, atmospheric perspective, value mapping, colour mixing and how to finish in style. A must for painters missing landscape action. Recent scientific data suggests that a tipple of ones favourite glass of wine whilst you paint not only allows one to paint with more fluidity but it also has antioxidant health benefits too. John will introduce a glass of his favourite wine from the vineyards in the landscapes that he paints! John tells us that he always remembers to drink in moderation and never forgets to clean his brushes!
Resources
21 May 2022 Ascoli Piceno
18 June Piazza View
4 June Vineyard View
Geek Notes
Benefits of engaging in visual arts include:
Self-expression 
Self-discovery
Benefit relationships
Social cohesion
Sense of achievement
Mental health
Improving wellbeing
Maintaining cognition.