"The most captivating storytelling of all time is the storytelling of the Bible," considers Goldster Inside Story presenter Humphrey Hawksley "and whether you believe it or not the power is absolute and it's survived so long." He goes on to dissect why it is we're so entranced by this narrative – the vulnerable pregnant woman, the caring husband and the child born in a stable. "These are characters we support being buffeted by circumstances," continues Humphrey. 'The baby that has been born has a magical quality that draws people into the story. That vulnerable little thing becomes the all-powerful."
As Goldster Inside Story presenter, Humphrey interviews acclaimed authors about their life stories and work. He considers some of the features that make a good story. For example in a Clint Eastwood movie, a Western, you might have the loner up against authority (which is the bad guy) and the loner's friends and allies are the most vulnerable in society. There is a higher power that we're all subjected to and a sense of good and evil – with good winning through in the end.
So what do we, as readers and listeners, need to bring to the story to gain the most from it. "You need to have an open mind and want to discover something perhaps you didn't know before. Perhaps your hobby is gardening and you opt for a cosy crime story, a Richard Osman type of book. You've got to ask yourself 'do I want to know about the Grand Canyon or Chinese history?'"
When encouraging people to read Humphrey advises to first go to a story you know. "Go for something you're familiar with, that you like, that also surprises you."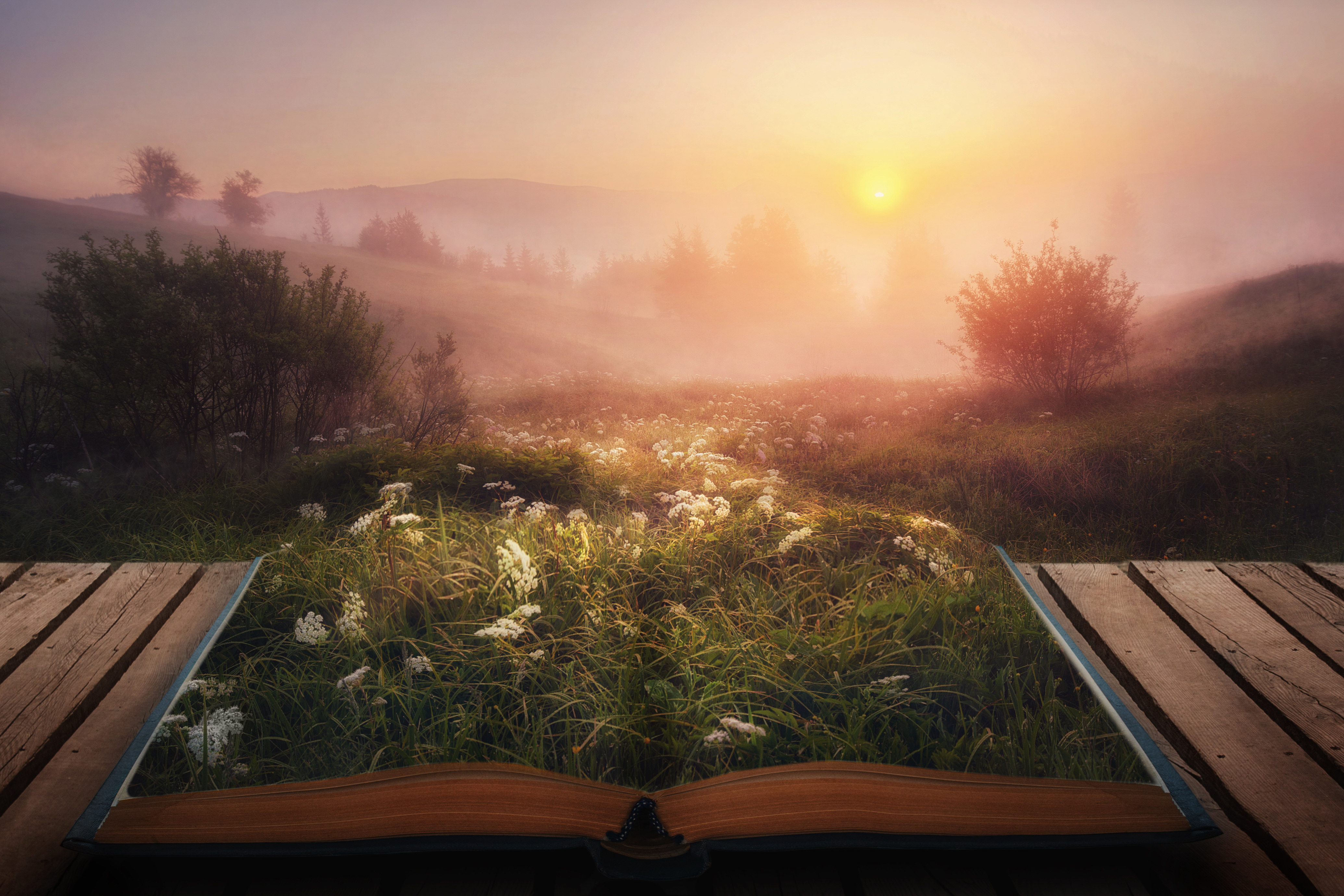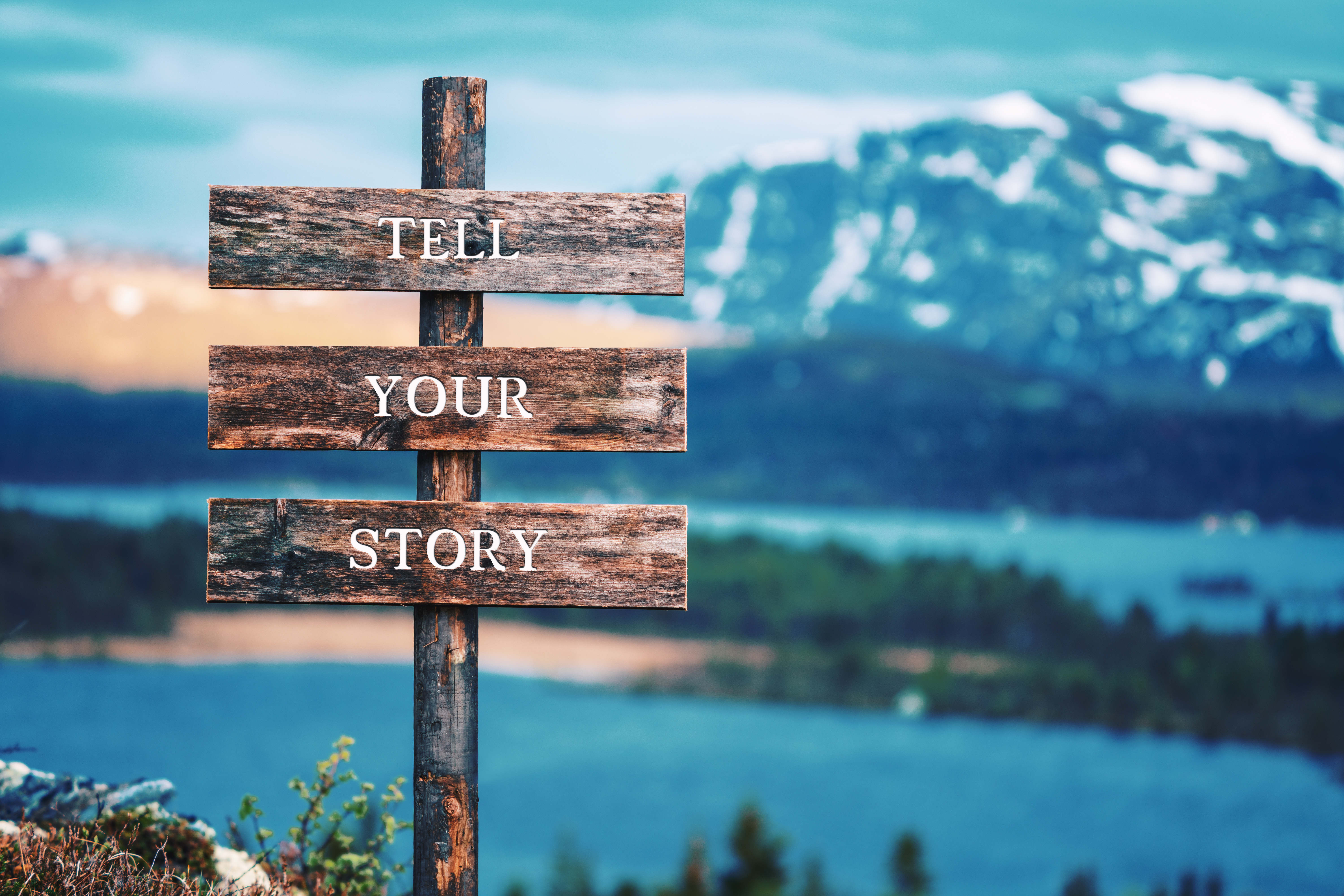 So what can we learn about ourselves from our reactions to a story? "You can learn about your aspirations." Says Humphrey. "You can learn about your comfort zone, by going a little outside your comfort zone into the realm of travel and adventure. A lot of books are about struggle – the nativity is about struggle for example. You can learn how to bring yourself more happiness. You find that bit within you that resonates with the story you're reading."
And finally, storytelling can be very healing – in a therapeutic sense. "I think you witness this throughout life," concludes Humphrey. "The book has a struggle. You can read to find out 'what are your tips to get out of bed in the morning when everything crushes down on you.' I'm not a Christian but take the Bible again for example – why has it become so enduring? It's filled with stories that could be applied to every day."
To heal via storytelling it's a good idea to have some idea of what someone is going through reckons Humphrey. "When someone is down its important to be empathetic. It's important to tell stories to people who are feeling not great and to be generous with storytelling and generous with telling people who they are because the English can be very good at putting people down. You might talk to people who've done incredible things like climbed Everest and parachuted off the top – but no one can empathise with that. But people might be able to empathise with someone who has done a charity walk around Norfolk for example."
Not only do stories and reading increase our ability to empathise, they maintain our cognitive abilities and reduce cognitive decline. What's more they increase relaxation, enhance emotional wellbeing, reduce stress and reduce symptoms of depression. Increase your social awareness and increase your social connectedness by listening to or reading a story.
Storytelling is wired into the DNA of our being. We tell stories to live and in turn we live to tell stories. Listening to or reading a story can be one of the most empathetic and healing activities we will ever do.
To discover more about Humphrey and the Goldster Book Club please click here.
Also, please enjoy a recent show with Humphrey and New York Times #1 internationally bestselling author Greg Hurwitz..