Many of us will have experienced tough times in our long lives, so the cost of living crisis may be nothing new. Healthy ageing is, however, easier when you're financially stable and mentally healthier as a result. People are doing much in their communities to help themselves with cost of living. "There are people who are already skilled at economising and it's a miracle they get by, they've survived, they're used to it. But it's the middle to lower incomes that are now feeling the squeeze and need a bit of help. They're less likely to admit they need help." Cathy is an expert on coping financially after a long career in politics and social work and helping some of the most in need.
Credit Unions can be one way of helping. "I chair one of the UKs biggest Credit Unions called Scot West," explains Cathy who is based in Kilmarnock. Local Credit Unions can offer financial advice and the opportunity for savings and low cost loans. "We don't have to follow the Bank of England interest rates." Thus they've been able to develop new loan offering such as their 'Fast 500' which can be useful say if your washing machine is broken down or you've got a bill you have to pay urgently. "The majority of people aren't defaulting on their mortgage or rent but are cutting down elsewhere," says Cathy of what she's observed during the current cost of living crisis. As well as accessing cheap food at local food banks and food hubs, watch out for local initiatives like Cathy's 'Cupboard at the Cross' in Kilmarnock for food, household goods, cleaning materials and things like toilet roll at half the cost. "You pay £1 membership and then spend up to £15 on food and there's no stigma," Cathy continues, "everyone in the community can use it, it's not like a food bank."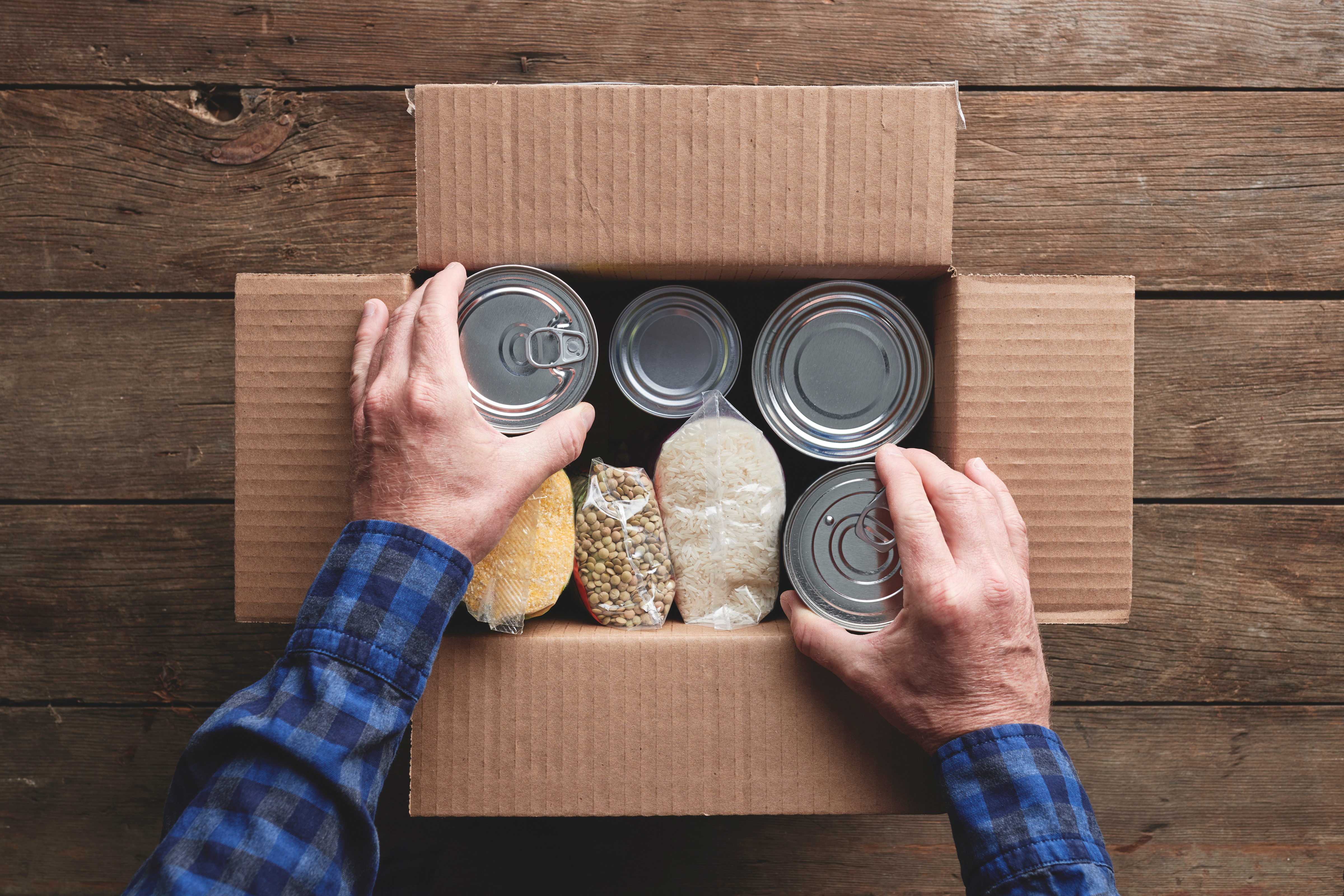 Cathy herself uses internet forums to find cheap vegan recipes and advises readers to look at what's available in their local community, "Perhaps a larder or cupboard like we have in Kilmarnock. Look for end of day discounts at supermarkets too and platforms or websites where you can sign up for discount codes. All too often what people need is financial education, they can also help passing on tips to others. There are people who've had to learn the skill of budgeting, it's a skill you can share in online communities."
If you're struggling with keeping the heating on look for warm community spaces where you can go for a cup of tea and to charge up your phone. Cathy also recommends seeking out welcoming warm spaces such as libraries and churches and spending time there. "The days of libraries being quiet etc are over, ours in Kilmarnock has a café attached. Churches are opening up and doing lunches and coffee mornings too."
The fact is help is at hand in your local community and its easier and less stigmatised than you think. 
If you want to see more info on Killie community it's on @killiecommunity on Twitter, Facebook and Insta
The Cupboard@theCross larder is on the pages of Centrestane Mauchline, which is our local community hub which was an asset transfer of building from the local council.
Click here for tips on maintaining your personal energy as the days get darker.