"Qi Gong is a moving meditation," explains Manuela Roche, Goldster Qi Gong instructor. "It works with energy through the body unblocking channels."
Different to Tai Chi and estimated to be between 5000 and 8000 years old the Chinese activity of Qi Gong is closely linked to medicine, the martial arts and spirituality. 
"The Goldster class is for all abilities," continues Manuela, "it can be very gentle. I teach very different practices to my different classes." But she does emphasise how accessible her Goldster class is to all levels – from total beginners to the initiated.
So what does it actually do to the body? "Qi Gong works on energy flow through the body," emphasises Manuela. "Our mind plays a massive role." Rather than explain the movements she recommends members to just have a go. "It would be beneficial to do a class. You need to have someone showing you the moves."
 Energy flows create health and wellbeing in the body, Manuela tells me. "Qi Gong can help you with your health by moving the energy. If there's any stagnation that's how we become poorly. We do hold stress emotions and that can lead to stagnation. It's closely linked to Chinese medicine and I'm studying Chinese medicine at the moment."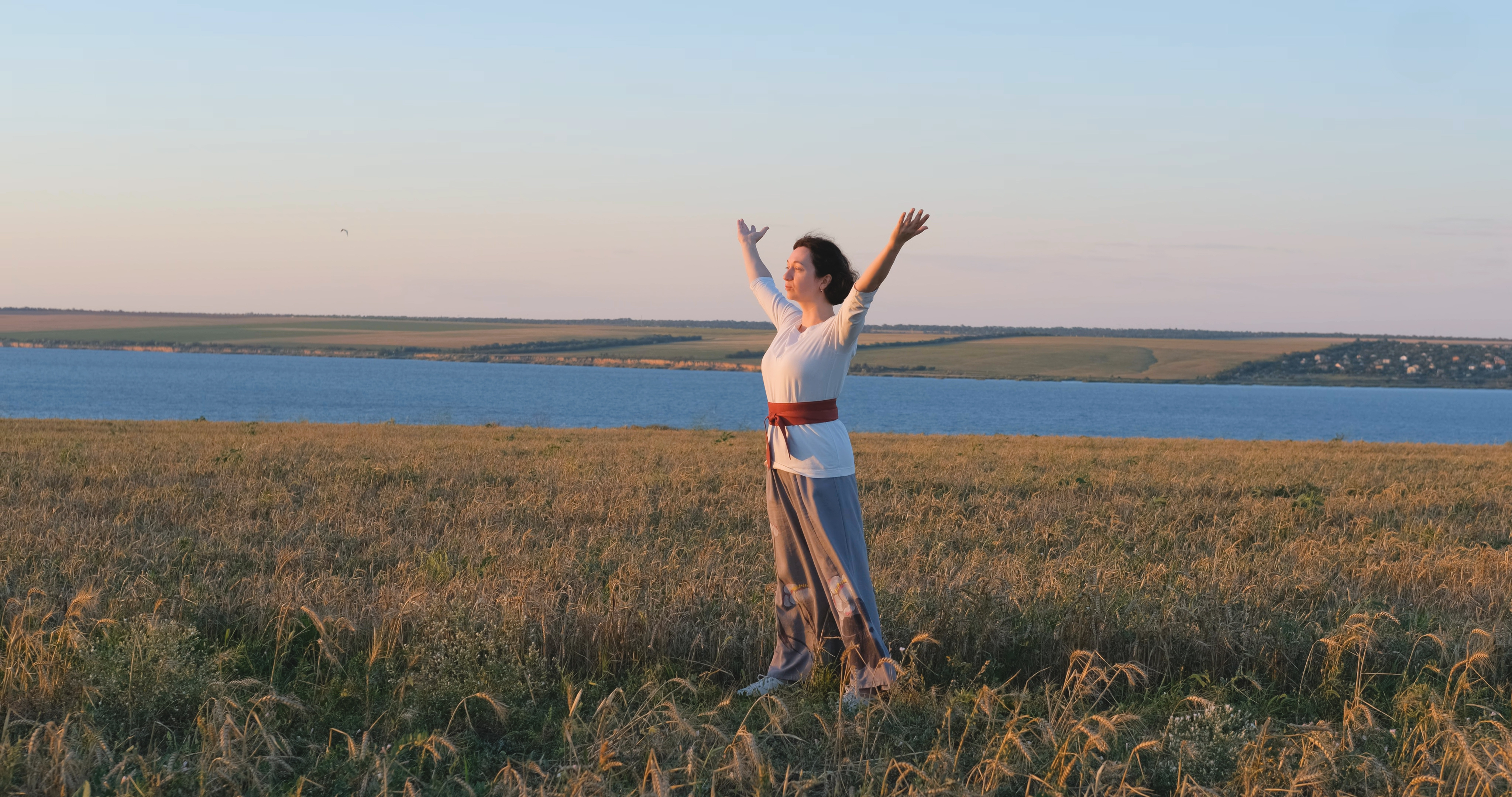 Manuela, who's been teaching for two and a half years has noticed some remarkable improvements in her own health by practising Qi Gong. She's helped herself through menopause and all of her symptoms have gone including night sweats. "My hormone levels are back to normal," she says. She has also managed to calm her arthritis and joint pain. "It's gone," she confirms. All through practising Qi Gong. If you want to achieve these kinds of results she reckons 15-20 minutes per day is beneficial for "calming the whole system down."
Qi Gong is thoughtfulness for the body and the results can be truly impressive. Why not try it for yourself?
To find out more and join one of Manuela's classes then please click here